25th September 2017
I Am Not A Witch UK Premiere @ BFI London Film Festival 2017
This October marks the 61st anniversary of BFI London Film Festival, and we are proud to announce that Rungano Nyoni's 'I Am Not A Witch' will be one of twelve films competing in the First Feature competition for The Sutherland Award.
This award recognises directorial debuts with the most originality and imagination.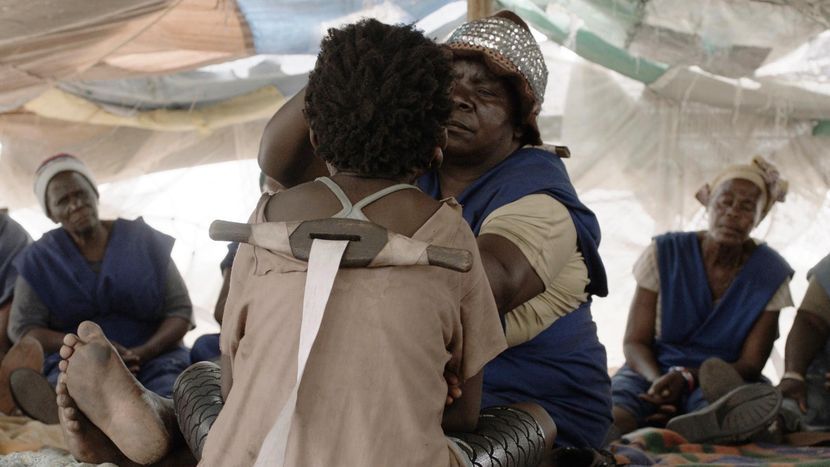 'I Am Not A Witch' tells the audacious story of a young Zambian girl (played by Margaret Mulubwa) accused of being a witch.
Creativity Media are proud to have provided full post production services for this dark, satirical feature.
You can get your tickets to see 'I Am Not A Witch' at London Film Festival on Sunday 12th October here: whatson.bfi.org.uk/lff/Online/default.asp
We wish the best of luck to Rungano and the rest of the 'I Am Not A Witch' team.
Tagged:
10th September 2017
47 Meters Down gets Second Bite with Sequel
After the massive success of shark attack thriller 47 Meters Down this summer, a sequel is under development.
The original starring Mandy Moore and Claire Holt, became the highest-grossing indie smash of the summer in the U.S of 2017 ($53 million).
The sequel, 48 Meters Down changes location from Mexico to Brazil where a group of cave diving girls venture into some hidden underwater ruins not knowing one of the most deadliest shark species resides in the area.
47 Meters Down's Postproduction was provided in a cooler climate of Creativity Media facilities in London where our online editors worked their magic in our state-of-the-art baselight grading theatres.
Once again, we look forward to seeing the next project take on the world's greatest predator.
47 Meters Down is available on DVD Blu-ray and digital download this month. See more of our work here .
Tagged: